Buy Tickets
New Westminster Heritage Home Tour, May 27, 2018
This years annual homes tour features a selection of impressive architectural styles, including an Arthur Erickson-inspired mid-century classic in Massey Heights, a charming Edwardian era Queens Park cottage and that 70s house on a quiet McBride area cul-de-sac.
2018 marks the 100th anniversary of the end of the First World War. In tribute, NWHPS is honouring our citys WW1 Honour Roll, including a tour of the home of E.C. Traves, whose son died serving his country in the Great War. The Royal Westminster Regiment Museum will open its doors to afford Homes Tour guests a rare opportunity to view artifacts that illuminate our citys military history.
Welcome to Our New Ticket System, Brown Paper Tickets!
In an effort to serve you better we're upgrading to a new system that should make things easier for you and for us – it's a win-win.  You can get more details about the tour, where to pick up tickets or buy in person if desired on the Homes Tour Page, but if you're ready to buy your tickets you can do so via the link below.
Also, members of the New Westminster Heritage Preservation Society get a discount on their tickets – so if you have been thinking of joining us and also interested in doing the tour this year now is the perfect time!  Simply select the ticket option at purchase that does both the Homes Tour ticket as well as the membership.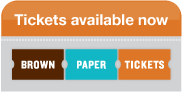 Have questions about the tour or ticket purchasing?
Please do not hesitate to contact us!